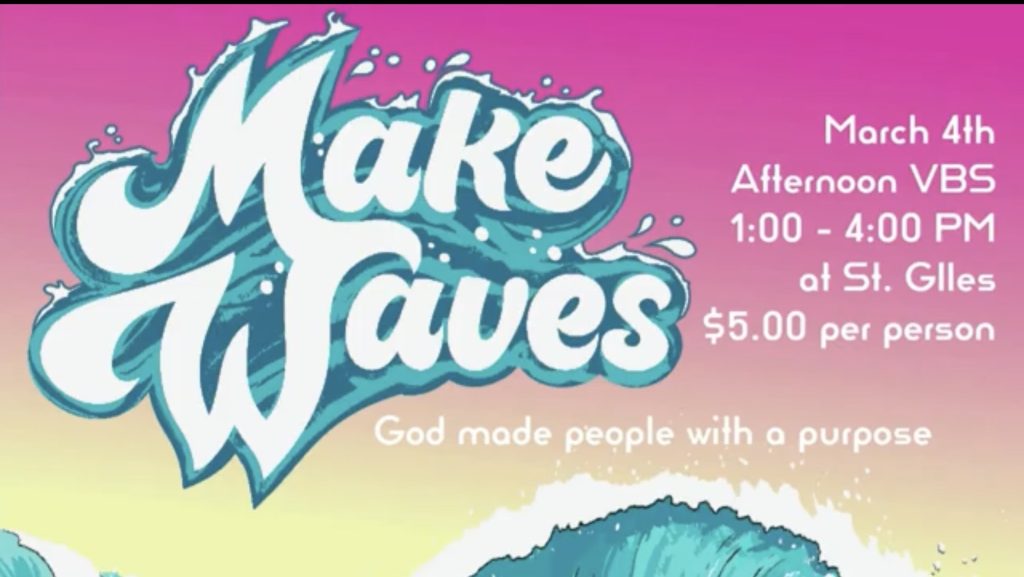 There will be music, bible stories, crafts, games, snacks and fun. We have 20 spots for campers and some spots available for Leaders-in-Training (Grade 7 and up).  Email Rainie lorraine.dolbear@gmail.com to sign up OR for more info.  The form below is under construction. You are welcome to use it but please email Rainie to ensure she has received it. Thank you.
Ready, Set, Move Vacation Bible Camp      St. Giles Ready, Set, Move – Information and Printable Registration Form
August 21-25 from 9:00 – 3:30 PM
Registration is now open for St. Giles' VBC! We have 40 spots (at least half are now filled) for children JK-Grade 8. The theme is "Ready, Set, Move" inspiring kids to follow Jesus here, there and everywhere! Our Grade 7/8s are encouraged to take on the role of Leader-in-Training (LIT). LIT involves some training ahead of time and will be a great experience for developing leadership skills.
Half Days – 9:00 – 12:00 PM… $25/child
Full Days – 9:00 – 3:30 PM… $75.00/child (or $200 per family with three or more kids)
Ready, Set, Move VBC Registration Form (under construction) Please email Rainie at lorraine.dolbear@gmail.com to register.