Session, Board and Ministries
Our church's Session and Board each meet once a month.  Below is a list of our ministries which each include committees, teams and groups. For more information please contact the church office.
Board of Managers
The Board of Managers is responsible for managing the finances and church property. The church treasurer and the convener of the Finance Committee draft the annual budget with input from the various committees, including the Personnel Committee which recommends compensation changes for the minister and the paid staff. Throughout the rest of the year, the Board tracks income and expenses, carries out needed maintenance and generally keeps the secular affairs of the congregation on track. The Board meets once a month.
Worship and Music Committee
The Worship and Music Committee oversees all aspects of activities that take place in the sanctuary. The committee, in conjunction with the Minister and the Music Director, develops and maintains the schedule of worship services throughout the year. The committee also consults with the Music Director regarding the music program and recommends a budget for the committee's work. Meetings are held at the call of the convener. St. Giles has a tradition of fine music. We are blessed with an outstanding tracker-action pipe organ, a grand piano, a harpsichord, a drum kit, and a Clavinova.
Choir
Our choir members share their talents with the congregation at regular services during the year. The musical talents of other members of the congregation, both vocal and instrumental, are also featured throughout the year. This musical program is all under the leadership of our Musical Director, Dan Sonier.  New voices are always welcome.
Discipling Committee
Sunday School
Babies – a Nursery is available downstairs for parents/caregivers, infants and toddlers.
School-aged Children –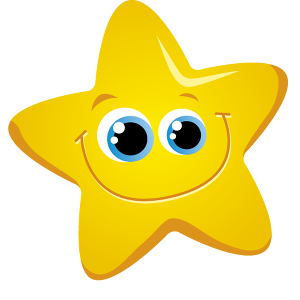 After the children's message in the worship service, children are invited to take part in Sunday School downstairs. Our purpose is to help children develop a personal relationship with Christ, celebrate their worth as children of God and share ways to live a holy life by engaging them in imaginative, bible-based activities, service to others, awareness of needs in their community and fun fellowship experiences.
Youth at St. Giles – Our message to youth here is to Belong, Be loved, Believe, Be You and Go Beyond. We encourage all of our youth at St. Giles to share their gifts and talents to glorify God.  Former youth from St. Giles who are now young adults have served as guest soloist/pianist, biked across Canada to fundraise for Parkinson's Disease and taken on a leadership role in Right to Play, an organization that attempts to improve health and living conditions for children in disadvantaged areas through sport and play programs.  We rejoice in supporting the energy and faith of all of our youth, both past and present.


Our "Synod" (the Presbyterian churches of Southwestern Ontario) offers events for youth throughout the year.
Camp Kintail is the nearest Presbyterian camp to Sarnia, Ontario. It is located in Goderich, Ontario on the shores of beautiful Lake Huron. Check out their web site for more information about this camp's enriching programs for children and youth. Camp Kintail is run by our "Synod" (all the Presbyterian churches of Southwestern Ontario) as well as the national church. Many camp programs, including family camp, take place in the summer, and events are offered year round as well.
Bible Studies
Recent studies have included DVD series by Andy Stanley, Francis Chan, N.T.Wright and Kelly Minter. Anyone is welcome to join a group at any time.
Church Library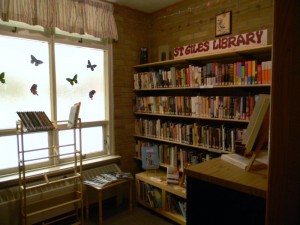 The Edwin Leitch library now contains nearly 500 volumes of fiction and non-fiction, books for children and teens, and a collection of DVDs for the whole family. The library is located just inside the front door.
Congregational Life Committee
The Congregational Life Committee promotes opportunities for fellowship, nurturing and recognition that support the well-being of our faith family. The committee oversees the fellowship hour, the church anniversaries, communication, new member nurturing, social events and recognition for the congregation. Activities have included:
New members' reception
New Session members' reception
Congregational Christmas Dinner
Information Sessions open to the Community
Weekly Congregational Email
Pancake Supper
Fellowship time after church
A card secretary sends cards on behalf of the congregation to people who are celebrating special occasions or times of illness or loss. We also connect with students who are away at college or university through cards and other mailings.
St. Giles Book Clubs
St. Giles currently has two book clubs. New members are always welcome – all you need is an interest in reading good books!  Grow in wisdom and fellowship.
Morning Book Club – Last Wednesday of the month, 9:30 – 11:30 am              Contact the office or Janet L. for more information on the morning book club.
Evening Book Club – 3rd Monday of the month, 7:00 – 8:30 pm                      Contact the office or Felicity B. for more information about the evening book club.
Pastoral Care Team
The Pastoral Care Team manages pastoral care within the congregation in the love and power of our Lord Jesus Christ. The Pastoral Care Team provides Session with an understanding of current pastoral care issues and how they are being handled. The  Team seeks out people who have an aptitude for this type of ministry and then provides support to and on-going training for our caregivers. The team also tries to create new forms of pastoral care appropriate to membership gifts and levels of comfort and experience.
Leading with Care
The Leading with Care program is mandated by the Presbyterian Church in Canada. All groups and people within the congregation and all outside groups who use the premises fall under its purview. The program is intended to minimize the risks to all persons who participate in our activities and ministries and/or use our premises. This includes children and adults whether capable or handicapped, whether involved as leaders or participants. Particular emphasis is put on our work with children, youth and vulnerable adults. Under this program, modifications have been made to various parts of our premises to eliminate identified physical risks. Additionally, procedures have been implemented governing those persons involved in leadership, teaching, assisting, visiting or being present with those who might be at risk. The application of the program is under constant review as activities and people change.
Mission and Outreach Committee
The role of the Mission and Outreach Committee is to lead and empower the people of St. Giles in opportunities to respond as a Christian force to the needs of the community and the world. The committee engages the congregation in ministry of active Christian service through specific projects, locally and globally. Within our local community, St. Giles donates food, labour and financial help to local community food assistance organizations, such as The Inn of the Good Shepherd. Help is always welcome to prepare food for the Inn on our scheduled days. A food collection bin is available at the church for dropping off non-perishable food and hygiene items. At Christmas we fill hampers of food and gifts for families within Sarnia. Worldwide, St. Giles supports Presbyterian World Service & Development, the official development and relief agency of the Presbyterian Church in Canada. Families and individuals in St. Giles support the education of children at Dr. Graham's Homes in Kalimpong, India. We also financially support the Canadian Foodgrains Bank, a Christian food aid and development organization.
And more
As a service to members, there is a group that serves luncheons following a funeral at the request of the family. Receptions for people celebrating special anniversaries and birthdays are also provided on request. In times of celebration or times of illness, our members are not forgotten.